Palio procession, with religious elements embroidery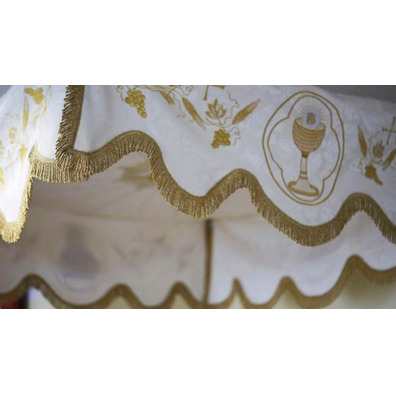 Ref:
P01 Palio Procesional
(15.000 Kg.)
Your order will be sent in 24 hours if you do it from Monday to Friday before 2 pm. View options
Palio processional
Palio processional manufactured in fabric of damascus.
140 cm long.
120 cm wide.
Palio is designed for four rods processional.
Decorated with embroidery religious (lamb, pelican, Sacred Heart, chalice-shaped, etc...).
Palio processional finished off with a tassel of gold.
For sale on other measures.